Company profile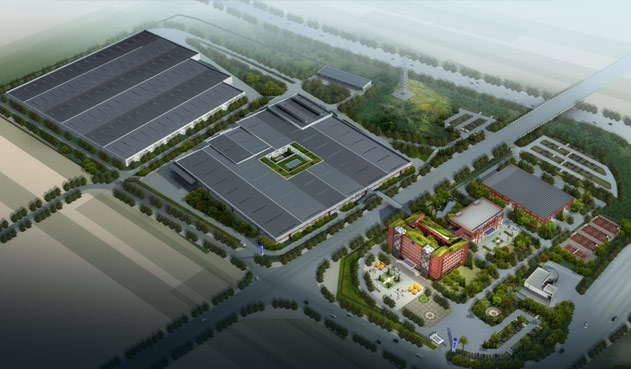 Founded in 1928, Qijiang Gear Transmission Co., Ltd.(QJGT for short) which is subsidiary of Chongqing Machinery & Electronics Holding (group)Co., Ltd.(CME for short), covering 630,000 square meters and having 1400 staffs, is located in Qijiang, Chongqing, the western gear city of China. QJGT is the heavy duty vehicle transmission manufacturing base and axle gear exporting base of China, and is devoted to transmission and gearboxes' R&D, production, sales and service. In addition, QJGT has good reputation of National Export Base of Auto Parts Awarded by Ministry of Commerce of China, No.1 brand of bus transmission in China, First Choice of High-TECH and export commercial vehicles and so on.
QJGT always focuses on supplying qualified products to the customers under the quality system standard of ISO/TS16949 and the National Laboratory CNAS certification. In 2018, QJGT carried out certification of the quality management system: IATF16949:2016 in order to improve quality control system and the quality of products. There are also a lot of advanced equipment and inspection instruments imported from foreign countries like Germany, France, Japan and U.S.A. QJGT has independently researched and developed many series transmission products with the independent intellectual property right, including 8 series transmission, 5 types of power take-off, and the proprietary technology of axle gear in 150 series. The main products are applicable to luxury buses, middle-heavy trucks, special vehicles, refitted trucks, new energy and hybrid power systems.
The company has created more than 10 domestic leading technologies, such as Electronic Power Steering (EPS) system with independent intellectual property rights. The QJ805 won the national new product award and S6-90 transmission is honored as the "famous brand product of the national gear industry". S6-90 and S6-150 transmission won the "best fuel-saving transmission recommended products" in the 3rd China International Bus Competition and the 2nd China Bus Fuel-saving Competition. S6-150 (QJ1506) and S5-70 (QJ705) won the "Best Parts of China Bus Award" and "Excellent Parts of China Bus Award" respectively.
QJ brand transmissions have over 80% market share of the large-scale luxury buses market, and the overall market share of large and medium-sized bus reaches more than 40%. The products with the whole vehicle and parts are exported to more than 20 countries and regions including U.S.A., Canada, Spain and Southeast Asia.
Nowadays, the capacity can be reached up to 100, 000 units of bus transmissions and 120,000 sets of spiral bevel gears each year. Meanwhile, QJGT will insist own enterprise concept of "surpass yesterday, challenge today, create tomorrow", focusing on both domestic and international markets, and grasping at the opportunity to promote the "3 + 1" business segments (bus market, new energy market, truck market, components and gear business) so that we can consolidate the leading market position of bus transmission market and take place among the truck transmission market and new energy power system. The company's goal is to achieve a total sales income of 3 billion RMB by 2030, and to become a model in the commercial vehicle transmission industry.